Embrace the Love
MY APPROACH
"I'm like a taxi driver. Tell me where you want me to go and I'll get you there" - Elliott Erwitt.
I worked for the legendary Elliott Erwitt for 7 years after graduation (Pratt Institute '91). This was one memorable quote that has travelled along with me. It describes my wedding approach. I have my methods, but if you tell me what you are looking for, I'll get you there.
My fine-art and classically trained background guides me to create the poses and angles that are most flattering to you. I artistically challenge myself at each and every wedding.
My photojournalism background guides me to approach every wedding with an eye for the moments. It taught me how to stealthily & quietly capture moments and details that happen in an instant.
My compassionate and empathetic nature guides me to treat everyone at your wedding with the same dignity, honor and friendship as I give to you, your beloved and your families.
An unconventional and quirky side paves the way for seeing things in a fresh and sometimes, quirky way of seeing things that others may not see.
A past history of traveling around the world (and having lived in Japan), I approach each wedding with immense respect for tradition and culture. When I encounter something new, I take the time to learn and understand prior to your wedding day. I take this very seriously.
I have over 20 years of experience shooting weddings. I know what to do when things go wrong. I have insurance, back-up equipment and a patient personality to keep us going.
One couple once said to me that my approach is very much like a puzzle. I capture the many pieces of the day and in the end, they all fit together to present a most beautiful finished piece.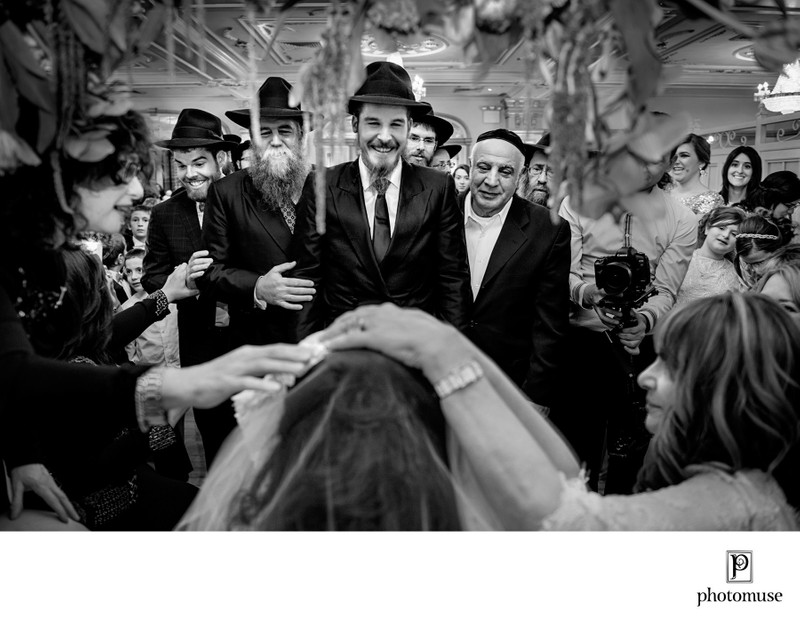 ---
INVESTMENT
Intimate weddings and elopement coverage start at $1,000.
Weekend, full wedding coverage starts at $3,000.
Every wedding is unique.
With some detailed information up front from you, I can provide a quote that most accurately fits your needs and budget. I recognize that I am only one of many details you need to manage in your wedding planning and with just a few seconds more of your time it may even save you money!
Every collection includes:
Day-of coverage with Kristin
High-resolution digital negatives optimized for your printing purposes
A password-protected web gallery for easy, online viewing and ordering
Travel within a 60-mile radius of 12401 (Kingston, N.Y.)
I have many additional options that you can choose to add to your selection. Such as:
Engagement sessions | Portrait sessions
Professionally-printed proofs delivered in a customized keepsake box
Second and multiple photographer packages
Coffee-table style albums in a wide range of styles and sizes for any budget
Retouching packages (either cosmetic or digital-art)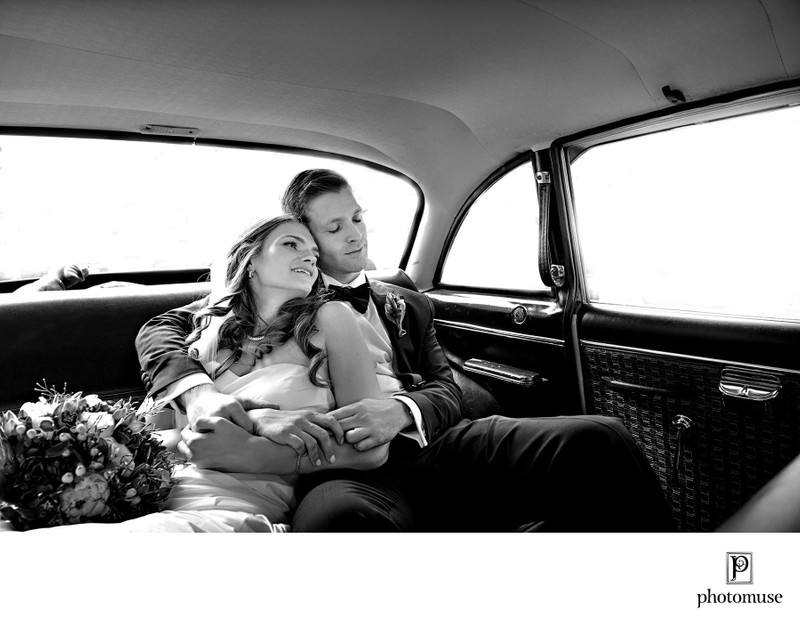 ---
FAQ
An Intimate Wedding is one that is on an off-peak date (winter months), or held on a weekday (all year) and that has a guest count of less than 75 people.
I always do my best to get a sneak peek to you by the very next day. Your online gallery of your full wedding images will be provided to you in under 6 weeks.
I do have a concierge collection that bumps you up to VIP status. Among other perks, you will get to see your full online gallery within 2 weeks.
Absolutely! With my history in New York City, travel between the Hudson Valley and the NYC area is included. Travel outside of these areas will incur a small travel fee - I'm a cheap date!
We can discuss this in more detail when you are ready to book, but the general rule of thumb is that when the guest count is 150+ then a second is absolutely necessary (and mandatory).

A second photographer ensures that you are provided with the fullest possible coverage possible. Every guest is important, whether in action on the dance floor, or sitting on the sidelines. Whether crying or laughing during the toast while you are engaged with the toast giver.

More reasons to consider a second (even if under 150 people) are those times when there is simultaneous action happening. For instance, both ends of the aisle or when a toast is being delivered or during the first dance. Perhaps you are exchanging gifts with each other at the same time while getting ready. Or you simply want someone to concentrate on capturing your guests while I concentrate solely on you and your wedding party.
To be blunt, nobody NEEDS an engagement session, but I can say that everyone who has had one has been immensely thankful that they did it.

The engagement session is a great way for all of us to get to know each other. On the day of the wedding when we are mostly riding the stream that the wedding timeline provides, I will know what brings the laughter or the tears. What bonds you both and leaves you feeling comfortable in front of the camera?

YOU will know what to expect from me. I will see you in action and hence - I can customize some tips and tricks about how to look your best in your photos (useful not just on the wedding btw!).

And lastly, you are putting in overtime with your wedding planning. The engagement session simply provides a great way to pause, do something together in a place that you enjoy being, and receive some photographs that you will treasure.
So do I! I got your back. I can honestly say that I think I have converted almost everyone who hated being photographed into having an enjoyable experience. My years of experience combined with a very empathetic nature has given me an ability to know when I can push for just a little bit more - but more importantly, when to concede.

I have tricks to make it more comfortable and to make it more fun. Believe me, if YOU are NOT comfortable - that shows up in your photographs. In the end, I want you to not only enjoy the process but to enjoy your photographs.

Quick story. I had a groom once who said he HATED photographs. The only time he ever had a photograph he liked was when he was FIVE. We did an engagement session and after he saw the photos he said to me: "Kristin, I love these. You have my permission to go anywhere you need to go and do anything you need to do. Everyone will defer to you!"
And you know what that meant? On the wedding day, the photography was one thing he did NOT worry about. Every little bit counts.
I've been shooting weddings for over 20 years. Chances are, I've handled a similar situation. I am very patient and I know how to take charge and get situations handled in a firm but gentle manner. Typically I am handling these situations without the people involved even knowing that "I am handling something."

When you book with me, you will receive a questionnaire that will give you the opportunity to let me know about any situations that could be considered sensitive. I will be ready to face any situations that arise.


This is an important question. Your photographer is one of the vendors you will be with ALL DAY. You want to feel comfortable. Your photographs will be something tangible to hold for the rest of your days. You want to look at them and love them for a long time. They will show you moments you have may have missed, they will show you moments you imagined, they will remind you of memorable moments imprinted on your heart, and most likely, you and I will still be chatting with each other.

Couples that I work with have placed photography high up on their list of importance. They recognize the financial value of quality and having someone they can connect with and trust. Photomuse couples are not looking for the latest fads, they are looking for authenticity and emotional content in their photographs.

They are often artists themselves and fully aware of what they like.

They know they will not look back with regrets in their choice of photographer.
While I claim to be "the only sword-fighting wedding photographer" - I will NOT be bringing any weapons to your wedding! However....

True story: One couple, also into swords, had planned a sword salute entry to their reception and on the morning of realized they were short some steel. It was an unexpected call I received that morning asking if I could bring a sword (or two) to the wedding.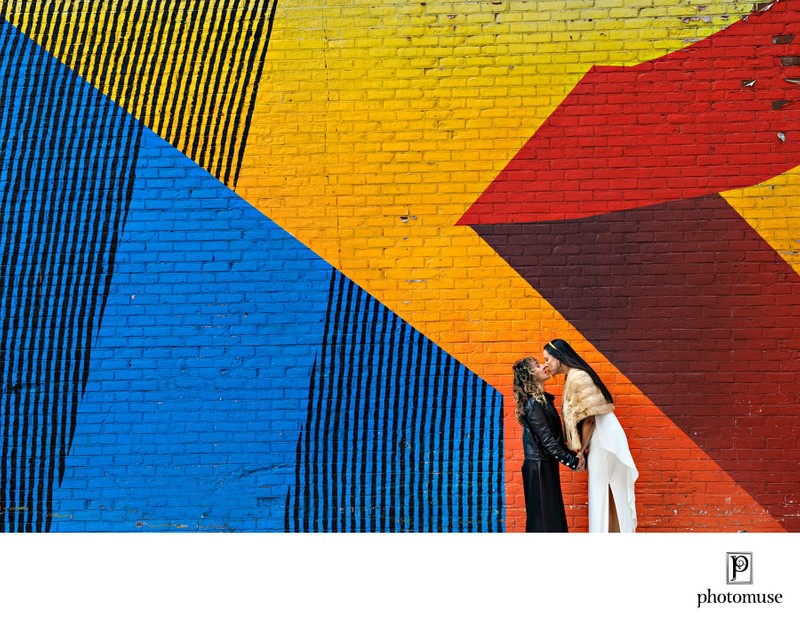 Due to 2020 postponements, dates for Spring/Fall 2021 are quickly filling up.
Now, tell me about YOU!
Contact me today.