Empower Your Spirit
"It's like everyone tells a story about themselves inside their own head. Always. All the time.
That story that makes you what you are. We build ourselves out of that story."
- Patrick Rothfuss, The Name Of The Wind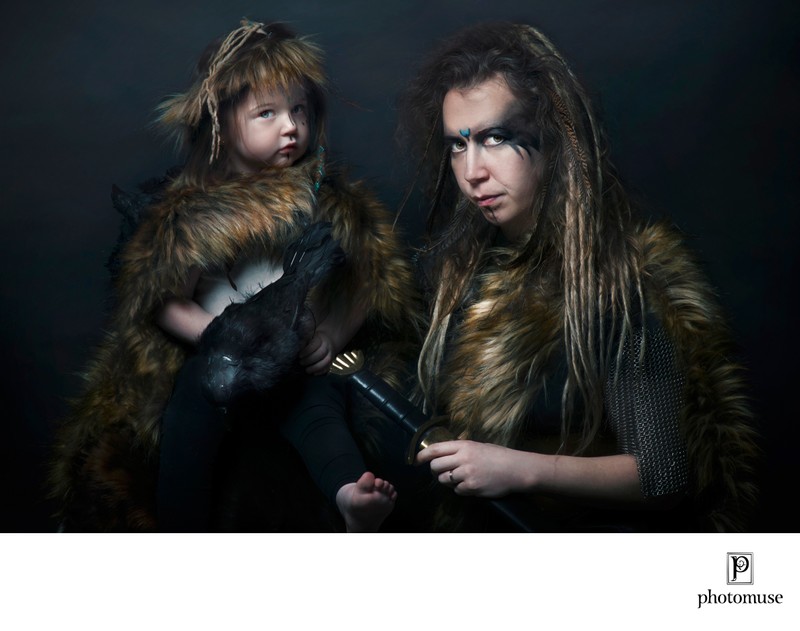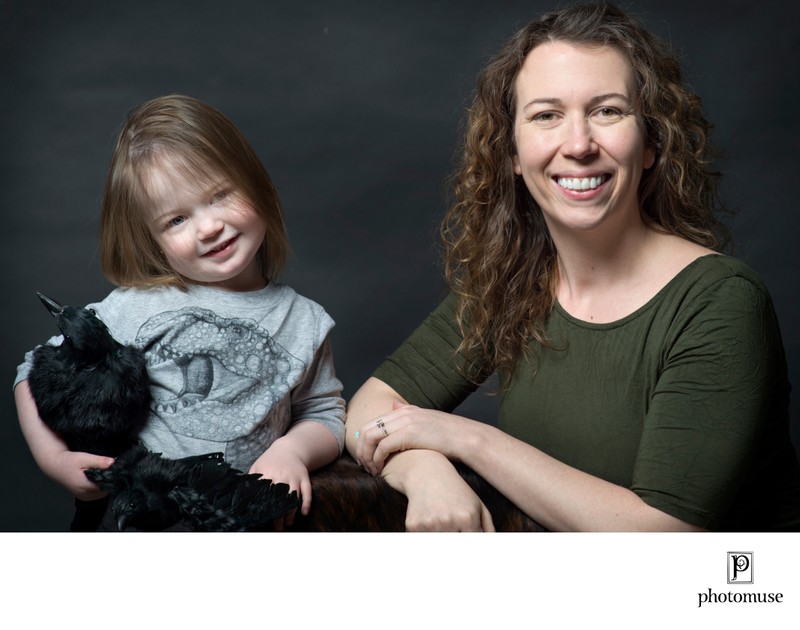 The Transformational Journey Begins Here
Leave your troubles at the door and step into the studio experience to find your shadow self. We all have an alter ego that craves the center stage. When people leave my studio, they say words like 'empower,' 'strong,' 'alive,' 'gorgeous.' Your session can be a catalyst to embrace your renewed sense of self. And you get to relive your transformative day every time you show off your photos!
ESCAPE from your everyday identity and come forward into the light. Together we will imagine that other self and bring them to life!
REBEL against the trappings of ordinary life. No rules on this day! Unleash that inner god, goddess, magical archetype, or superhero (or maybe a villain?).
PLAY to your heart's content. My studio is an open book of fantasy, and I can't wait to see it come to life with you!
Your captured images will help keep those feelings alive for you. Your images will be your constant reminders of what you can accomplish.
"Fantasy is a necessary ingredient in living" - Dr. Seuss
---
THE BATMAN EFFECT
or: How Transformation Sessions Can Help Your Child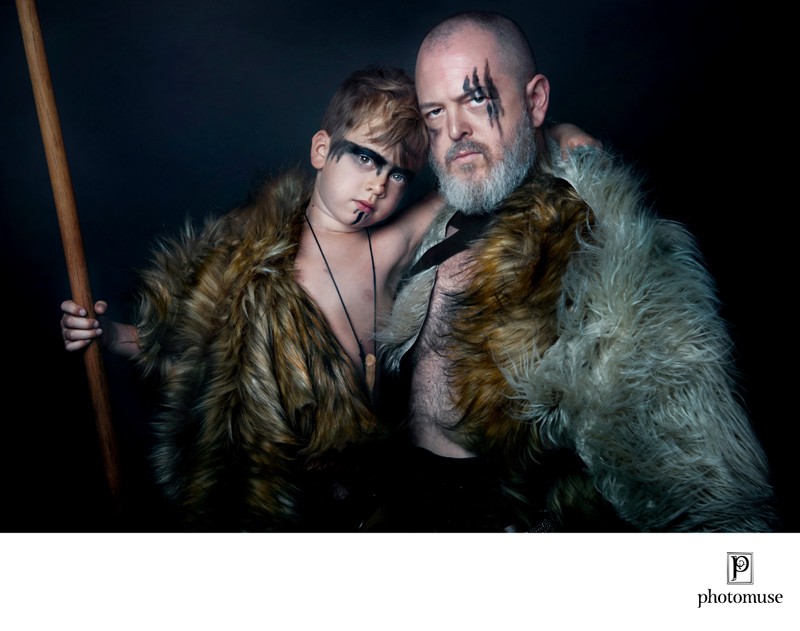 SHOW THE REST OF THE WORLD THE SUPERHERO YOUR CHILD SEES.
'The Batman Effect'
In 2016, researchers studied children between four and six years old when their parents told them to pretend to be Batman (or another beloved character). The result? An increased ability to persevere. They build mental strength and confidence by emulating the preferred behavior of that character.
A photo session with you and your child, building confidence and bonding in a setting that nurtures imagination and self-expression in the guise of 'pretend.' Who is this cool parent, now?
Well we already know the answer, but this time, let's get the photo evidence.
---
A VIKING TESTIMONIAL!
"What I loved about the transformation session with my daughter was getting to share in such a unique experience with her!

That said, while I love getting dressed up, I don't particularly love being photographed. I am generally an awkward person with less than healthy self-esteem. When I am being photographed, I often get nervous because I do not know if I should smile and where I should look. I experienced none of those feelings with Kristin. First, getting into costume, complete with hair and make-up, made me feel powerful, brave and beautiful (even as a Viking). Secondly, Kristin is so warm and comforting throughout the shoot. Kristin quietly and clearly instructs you how to pose so that you look your best and to create the images you want. In addition to instructing me, Kristin was patient and kind with my daughter. At 2.5, my daughter can be difficult to photograph and I was, to be honest, a little concerned about how she would react to getting her hair and make-up done. Kristin made the whole process fun for her.

I left the session full of excitement and smiling from ear to ear. I knew the images were going to be amazing but the session was more than just about the outcome. That feeling was clearly shared by my daughter who spent the next few days asking when we were going to get dressed-up again and instructing me how to pose while she pretended to take pictures of me." | Remi - mother of Annabeth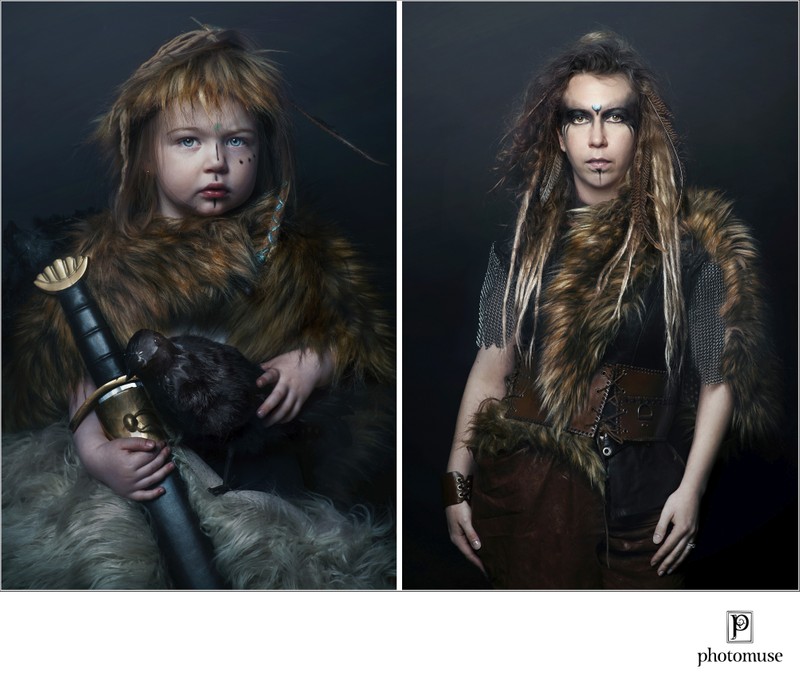 ---
So, How Does It Work?
1. Questionnaire: After we book a session, I'll send you a questionnaire. We use this as a jumping-off point when we brainstorm your journey. Think of me as your personal Gandalf guiding you through the realm!
2. Prep Guide: After we decide what your photo session will be like, I will create a prep guide with ideas for costumes and tips on preparing.
3. Dress-Up: When you arrive at the studio, we'll start with hair and makeup. Your costume(s) will be cleaned and pressed and ready to go!
4. The Escape: My studio in Kingston, NY, or if you prefer, a location of your choice at an additional cost.
5. View: Prepare to be wowed (remember to exhale when you see yourself!). A private, in-person review to choose prints or products from your session.
One size does not fit all. All sessions are customized and personalized. I have an extensive collection of costumes, props, and wigs (if I don't have it, I'll make it!).
All you need to do is show up with your sense of adventure.
I would love to hear from you. Tell me.........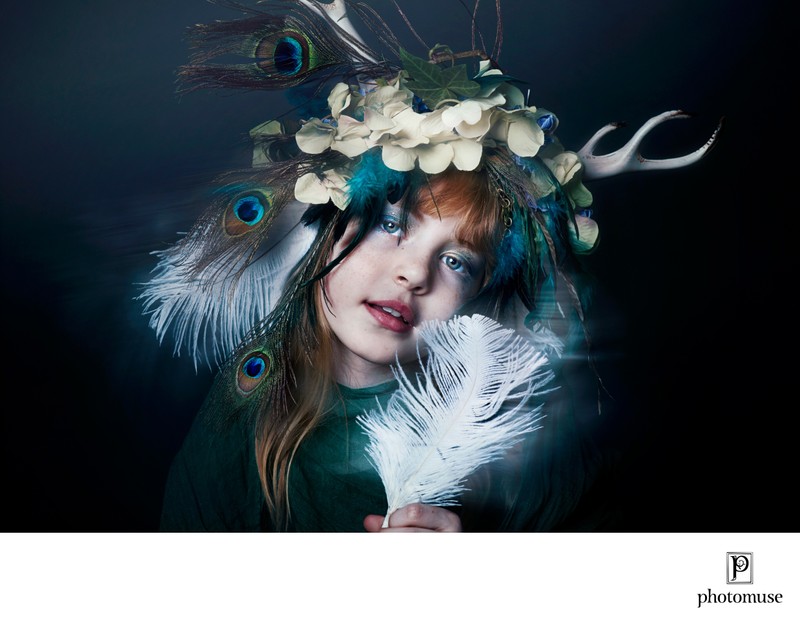 "How long is forever?" - Alice
"Sometimes just one second" - Rabbit