Elevate Your Brand
Personal Branding
If a traditional headshot is the face behind the business, then a personal branding session is the story behind your business. A story is a series of images that visually represent you, your work and how you want to be perceived.
Built on authenticity, a strong brand can connect with your dream client. In an image-driven culture, your photos are an an essential tool in capturing a first impression. Especially essential for the solopreneur, personal branding photography goes much deeper than the traditional headshot.
Our session will express through photos the depth of the person behind the face, what it looks like to do business with you.
Unlike traditional corporate headshots, which give you one or two stale portraits, you will get a catalog of imagery that reflects you, your business, your brand with a personal branding session. A catalog of content that you can use in a variety of ways to stay fresh.
---
INVEST IN YOURSELF
Own your own stock images
⇛NO FEES
⇒UNLIMITED USAGE RIGHTS
---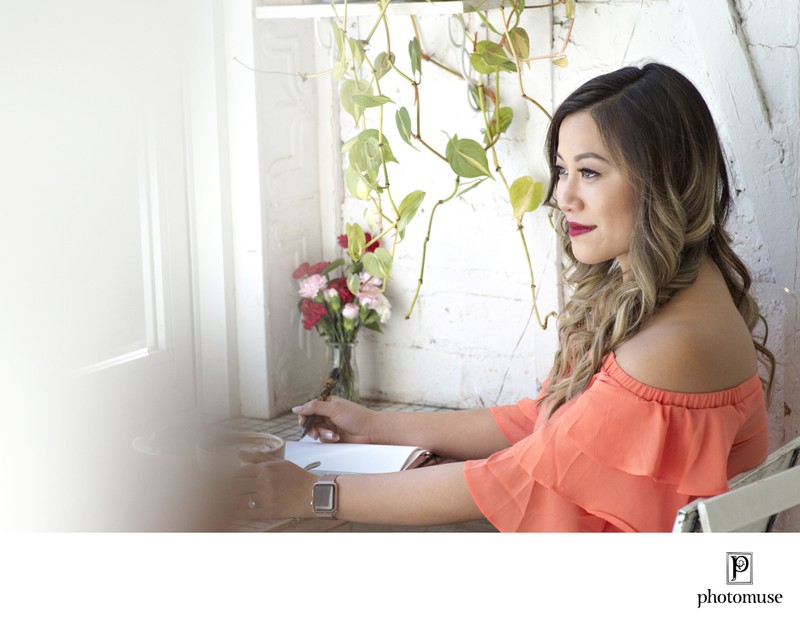 ---
⇛

ONE DAY for social media content for 1-3 months
⇛READY TO POST upon delivery!
---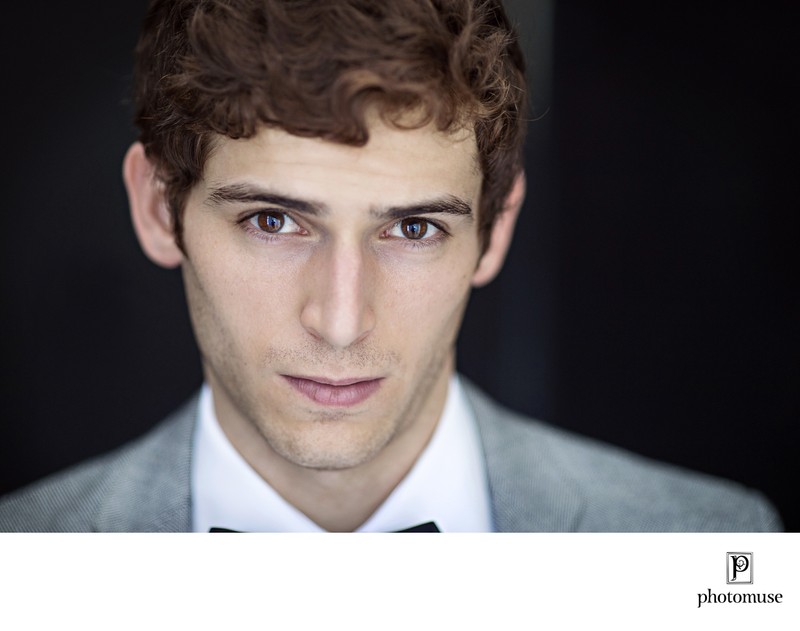 ---
JUST DO YOU
A positive mental image formed on the basis of your visual identity can often be
the deciding factor that gets you hired.
"A strong, positive self-image is the best possible preparation for success in life."
- Dr. Joyce Brothers
---
WHAT'S NEXT?
1. QUESTIONNAIRE: After you book a session, I will send you a questionnaire. This will serve as the blueprint for a one-on-one consultation to target the visual story of your brand.
2. PREPARATION: After our consultation, I will send you a brief outlining our photo session - location ideas and tips to prepare. If your package includes hair and make-up, I will put you in contact with the team.
3. SHOOT DAY: With a clear strategy and confirmed date, we are ready for our fun and adventurous session! Tools, props, and details will set the stage for your work-style capturing headshots and lifestyle portraits to create the images that tell your story.
4. DELIVERY: Edited and retouched, I will send your images via a private online gallery.
All packages include full image rights for advertising, websites, book covers, social media, etc.
It's unlimited!
---
Pricing
BASIC PACKAGE - One story
$1,049
⇛Questionnaire discovery call
⇛Brief creation and preparation
⇛Photo session
⇛Edited photos for:
Websites
Newsletters
Promotions
Social Media (estimated one month)
SUBSCRIPTION PACKAGE - Three stories
$3,147*
⇛Everything in the basic package PLUS
⇛A session EVERY 3 MONTHS
⇛BONUS: one 30-minute in-studio headshot session with 1 fully retouched digital files ($300 value)
Fresh content
Updated looks
Create your own image catalogue (avoid paying for stock photos)
Plan ahead and save money
*paid by a monthly retainer of $500 after a downpayment of $1,647
A story is a series of images that visually define you, your work, and how you want to be seen by your potential clients.
The story visually answers:
WHO you are
WHAT you do
WHERE you do it
HOW you want your clients to feel
WHY choose you?
If you check out this client:
DEVOTED MAMAS
you can see they have 3 stories to tell:
1. they are siblings who love working together
2. they are pre-natal and post-natal fitness/yoga instructors helping new mamas to manage life.
3. their families are important to them. Creating work/life balance.
Think of each story as a separate photography session.
Our time together will begin to create a library of images for your future use. For example, let's say you want to do a blog post titled: "Siblings Share Their Secrets To A Joyful Relationship" - you can search through your library for images that best depict this topic. You won't have to spend time figuring out how to shoot something new, or spending hours searching the internet for a photo, or paying a stock house to use a photo for one time only.
You will save time, save money and avoid stress.
Essentially, I am spending time photographing you and your company. That includes: headshots, details, your product(s), how you work, where you work, what your space looks like, interacting with clients, giving lectures, etc. If it conveys your message, I photograph it.

With the initial onboard process, together we will target the images that will appeal to your ideal client.

Your images will have a cohesive and uniform look that will allow potential clients to get to know you at a glance! And, they will know what to expect when they work with you.

In the end, you will be creating your own library of images to use as you see fit - without paying fees, searching hours for images that might work, or spending time trying to figure out how to shoot them yourself.
Short answer: No, you won't need to contact me at all!

You will receive a commercial license with your images. If you have ever purchased stock images, you will know that the price per image is dependent upon HOW you use the image and for how long. This can add up.

Additionally, the license is for a limited time period.

When you work with me, you are receiving a catalogue of stock images to use as you wish! The only restriction is that you cannot sell/give the images to a third party for sale.

The images are otherwise yours to use as you wish, no credits necessary!
I can help you with that!

Sign up for my subscription service and I can handle your posts! From an editorial calendar to image prep to keywords and posting! Let me handle it for you!
I travel. Contact me for information on travel details and fees.
A Visual of One Quarter: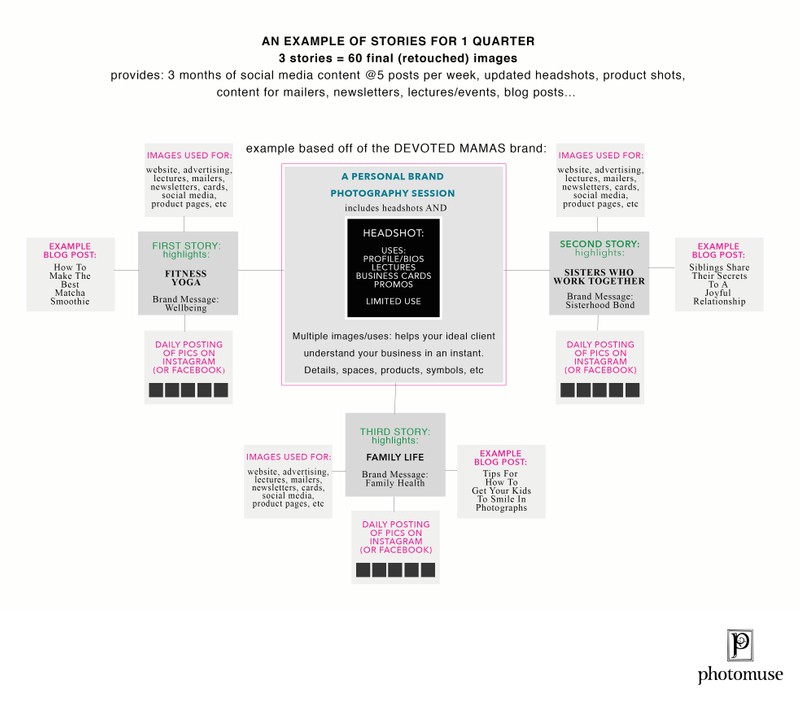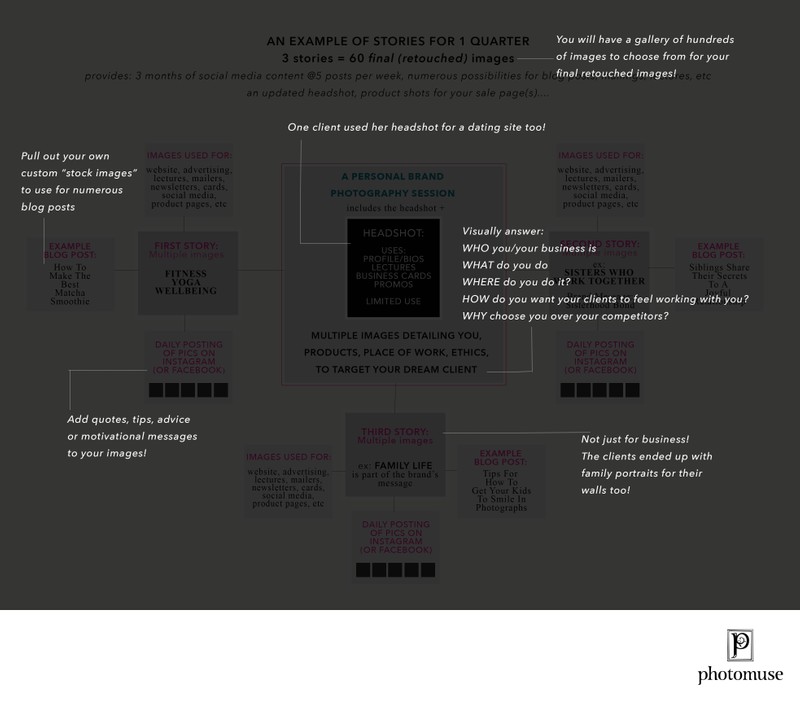 READY TO DO THIS?
Contact me today to get started!
---
"My favorite part actually was the intake form! We (or at least I) really enjoyed the opportunity to capture in writing the different aspects of our brand. Since we are going through a re-brand as part of this photoshoot, it was instrumental in helping us solidify certain aspects of how we want to come across visually. This has since carried over into other decisions we're making, and it's been very helpful!"
-Nicole & Kendra | Devoted Mamas
---